Signs You Need Make-Up Air
Introduction
The lack of make-up air in a building can cause serious problems. Many times the problems are not even recognized and show themselves in ways that most people do not think about. A properly designed and installed ventilation system provides environmental control by avoiding negative pressure. Uncontrolled infiltration of air through window sashes, doors and
Read More

Fans and Blowers
Industrial Ventilation Systems
At Fluid Engineering, we provide exceptional industrial ventilation system products for our industrial customers. Our professional team works with a broad array of clients that have unique requirements and applications, to deliver efficient ventilation solutions. We provide cost-effective systems that are highly adaptable as industrial processes change or grow.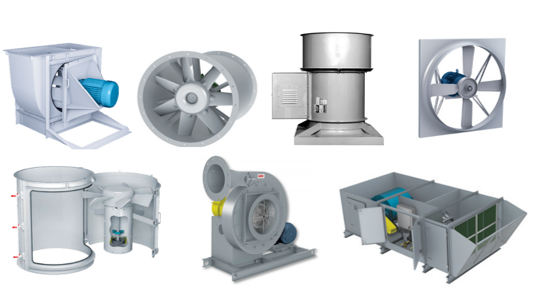 Industrial Ventilation Fan and Blower Systems
We deliver the various components of an industrial ventilation system necessary to collect and clean workplace environments of dust fumes and mist. These include industrial wall exhaust fans, industrial roof exhaust fans, portable industrial ventilation fans, and more. Our team of design specialists can work with you to pinpoint your specific needs. Based on your requirements and specifications we can develop and provide the most effective industrial ventilation fan and blower system you need.
The range of industrial fan and blower products we offer include the following:
Industrial ventilation systems that are successfully implemented incorporate all necessary project components, including system layout, electrical and mechanical products, installation, and startup. As your premier industrial ventilation design company, we help you obtain the exact system you need through the wide range of industrial wall ventilation fan, industrial roof ventilation fan, and industrial blower products we offer to help keep your employees safer, your ambient environment dust free, and your buildings quieter.
Contact Us
For more information about industrial ventilation exhaust fan and blower systems we offer at Fluid Engineering, call us today at 800.841.9944 or complete our contact form.