Signs You Need Make-Up Air
Introduction
The lack of make-up air in a building can cause serious problems. Many times the problems are not even recognized and show themselves in ways that most people do not think about. A properly designed and installed ventilation system provides environmental control by avoiding negative pressure. Uncontrolled infiltration of air through window sashes, doors and
Read More

Duall Division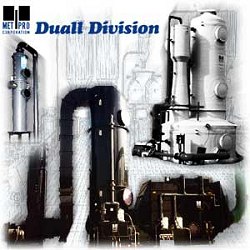 Fluid Engineering, is a proud representative of the Duall Division® of the Met-Pro Corporation and its line of corrosion resistant air and water quality control systems for industrial applications.
Duall, a division of Met-Pro Corporation, is headquartered in Owosso, Michigan. Duall Division is a leading manufacturer of air and water quality control systems for the treatment of odors, corrosive fumes and toxic gas in industrial and municipal applications.
Its major products include Hexmaster® HepaHex dry scrubbers, MistMiserTM, Mist-X®and OilmasterTM mist eliminators, fume and emergency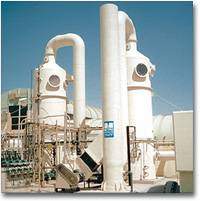 gas wet scrubbers, BetaNox® wet scrubbers, HydrolanceTM wet dust collectors and particulate control systems, odor control wet scrubbers, aeration towers, degasifiers, and DUALLastTM FRP corrosion resistant ducting and exhaust fans.
Major industrial customers include metal finishers, pharmaceutical manufacturers, chemical processors, semiconductor facilities and battery manufacturers. In the municipal market, Duall provides odor control scrubbers for the removal of sewage plant odors and degasification systems for the treatment of contaminated groundwater.
Major Markets

Metal finishing
Wastewater treatment
Food processing
Chemical
Printed circuit fabrication
Semiconductor fabrication
Battery manufacturing
Groundwater remediation
Primary Products
Odor control systems
Fume scrubbers
Emergency gas scrubbers
Aerators & degasifiers
Stripping towers
Exhaust fans
Plating & process tanks
Corrosion resistant ventilation systems
Dust & particulate control systems
Mist elimination equipment
NOx control systems
Custom designed air pollution abatement systems