Beyond the Broom
The sweeping or blowing of fugitive dust during housekeeping is widely discouraged by the Occupational Safety and Health Administration (OSHA) and the National Fire Protection Association (NFPA).  Though seemingly benign, dust can create an assortment of hazards, ranging from ergonomic injuries and flying particles that can lead to eye injury to more serious respiratory and explosion hazards. 
Read More

CECO (Fisher-Klosterman)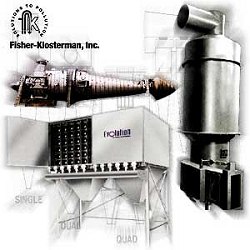 Fluid Engineering, is proud to serve as a manufacturer's representative for Fisher-Klosterman , Inc ®
Fisher-Klosterman has provided custom designed air pollution control and product recovery equipment and systems since 1948.
The Environmental Division product line includes high efficiency cyclones, venturi scrubbers, and fabric filter collectors. In addition, Fisher-Klosterman can provide complete engineered systems, turnkey installation, and troubleshooting services.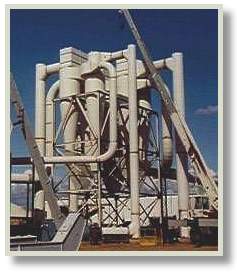 Fisher-Klosterman's expertise includes severe duty applications where extreme temperature, pressure, surface finishes, corrosion, or wear are of utmost concern. Its engineering staff can provide ASME design for "U" stamped pressure vessels.
The company mission statement: "To set the standard of excellence in gas particle separation technologies", expresses the significant importance to FKI of providing world-class products and services.
Primary Products & Solutions
Contact Fluid Engineering today to solve your dust collection, pollution control, and product recovery problems!